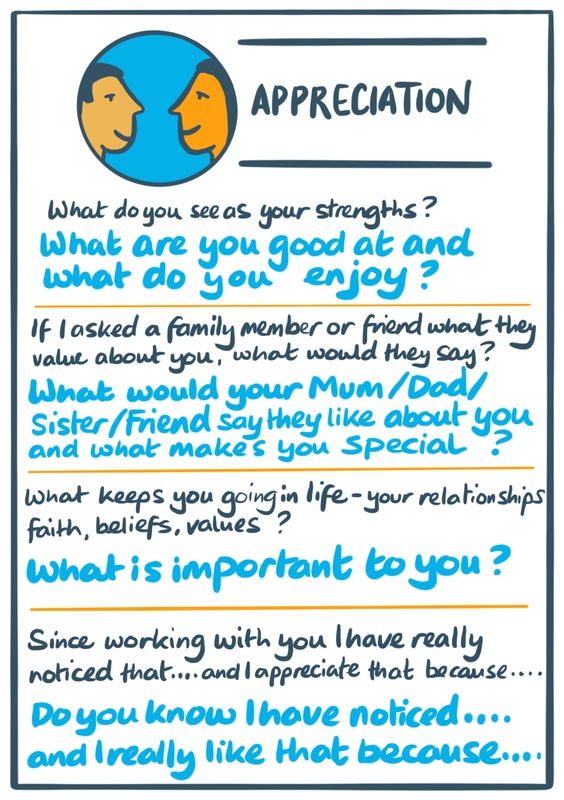 What do you see as your strengths?
What are you good at and what do you enjoy?
If I asked a family member or friend what they value about you, what would they say?
What would your Mum/Dad/Sister/Friend say they like about you and what makes you special?
What keeps you going in life - your relationships, faith, beliefs, values?
What is important to you?
Since working with you I have really noticed that....and I appreciate that because....
Do you know I have noticed.....and I really like that because....